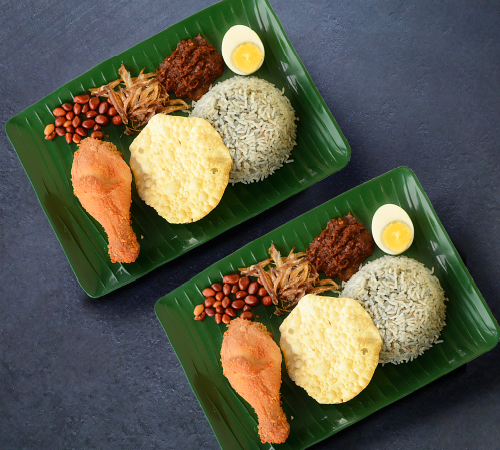 2x Ahpek Fried Chicken with Nasi Lemak
Story
It's crunchy. It's juicy. It's tasty. Ahpek's secret recipe and technique perfected to give you a very delicious fried chicken experience. The fried chicken serves with signature nasi lemak.
Pre-order 2x Ahpek Fried Chicken with Nasi Lemak
Order Tips
Get Free Delivery
---
Get free delivery if you spend min. of RM50 in one delivery! (Same Day, Same Delivery Time)
*Discount will be applied automatically upon check out.