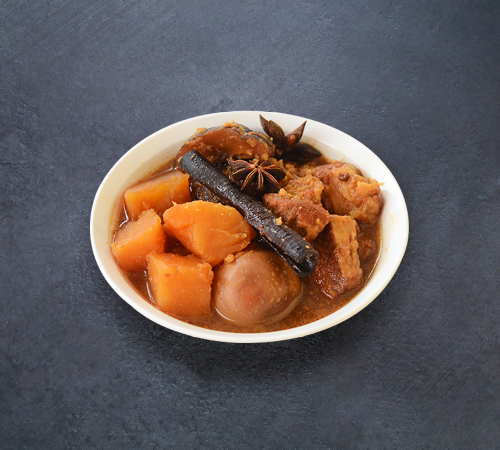 (A La Carte) Babi Pongteh (1 Pax Portion)
Story
A traditional Nyonya dish inherited from Ahpek's grandma, this pork dish is a flavourful Nyonya stew infused with herbs, spices and fermented beancurd (taucu), served with mushrooms, hard boiled egg and potatoes.
Pre-order (A La Carte) Babi Pongteh (1 Pax Portion)
Order Tips
Get Free Delivery
---
Get free delivery if you spend min. of RM50 in one delivery! (Same Day, Same Delivery Time)
*Discount will be applied automatically upon check out.