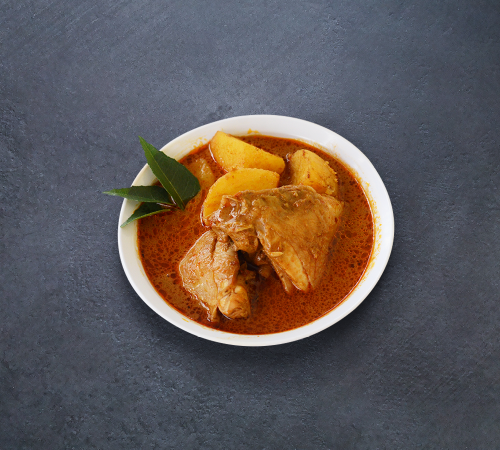 (A La Carte) Nyonya Curry Chicken (1 Pax Portion)
Story
The aroma of lemongrass and curry leaves marks the start of each pot of curry every morning. His signature dish done the way his grandma did, this well-spiced Nyonya curry is thick and rich, with generous portions of chicken and potatoes.
Pre-order (A La Carte) Nyonya Curry Chicken (1 Pax Portion)
Order Tips
Get Free Delivery
---
Get free delivery if you spend min. of RM50 in one delivery! (Same Day, Same Delivery Time)
*Discount will be applied automatically upon check out.