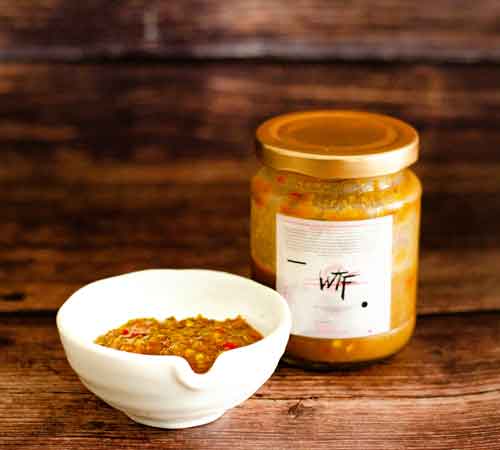 Sambal Belacan Kaw
Story
Our super Kaw Sambal Belacan contains no artificial preservatives, fresh ingredients & 100% homemade. It's spicy, tangy, salty & intensively jam packed with 4 different chilis now comes in 250g jar at RM15/jar only so add that extra kick to all of your other meals!
Pre-order Sambal Belacan Kaw
Order Tips
Get Free Delivery
---
Get free delivery if you spend min. of RM50 in one delivery! (Same Day, Same Delivery Time)
*Discount will be applied automatically upon check out.