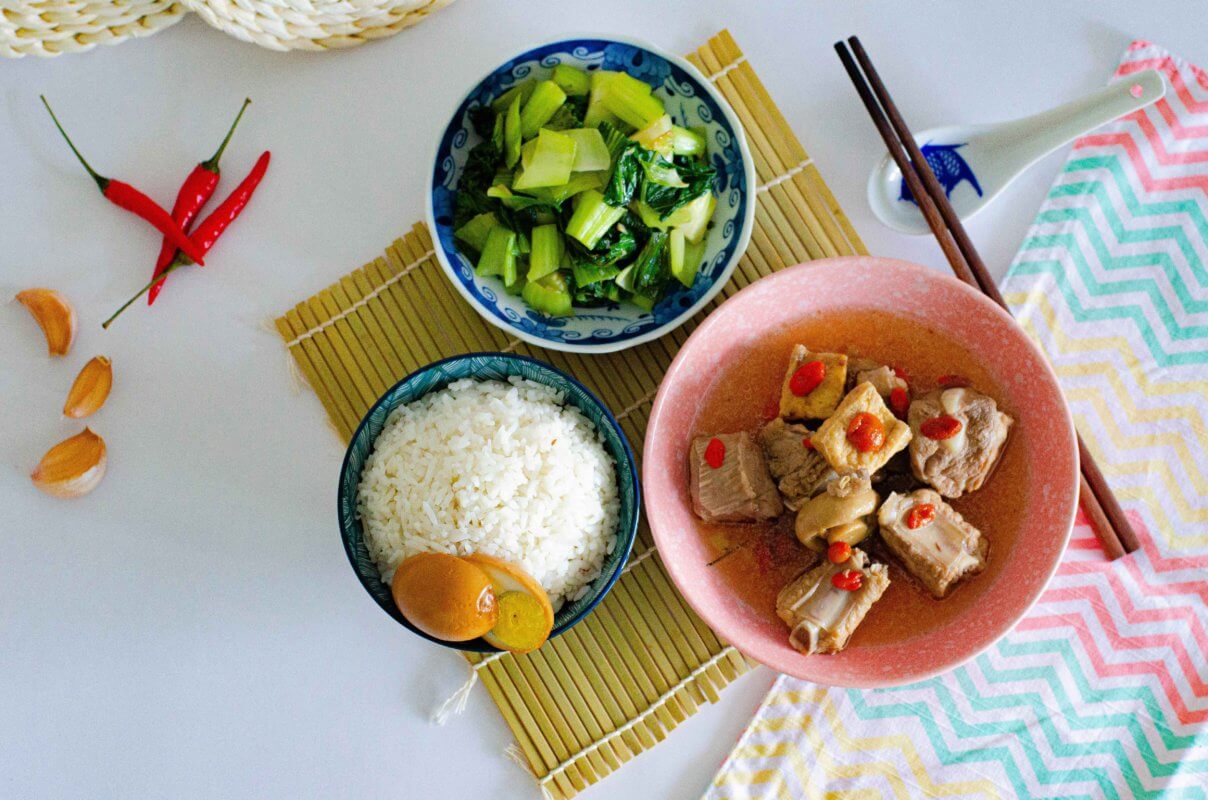 (Set) Bak Kut Teh – Herbal Pork Bone Soup With Rice
Story
Bak Kut Teh is a delicious meaty pork ribs simmered in a complex broth of herbs and spices including star anise, cinnamon, cloves, dang gui, fennel seeds and garlic for hours. It is Good for people with rheumatism problems. It's served with egg, vegetables, you tiao and fresh fruit or tong shui.
Pre-order (Set) Bak Kut Teh – Herbal Pork Bone Soup With Rice
Order Tips
Get Free Delivery
---
Get free delivery if you spend min. of RM25 in one delivery! (Same Day, Same Delivery Time)
*Discount will be applied automatically upon check out.