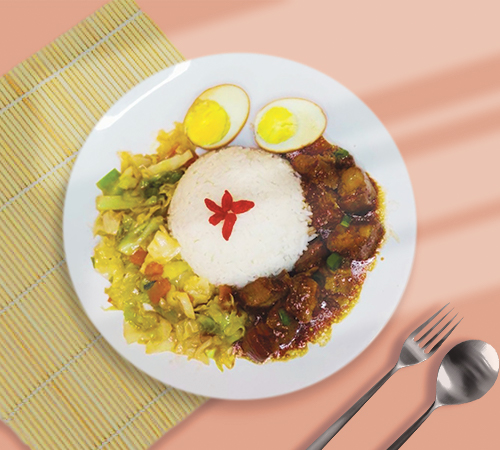 (Set) Braised Pork Rice
Story
Braised Pork Rice is served with egg, and vegetables. The pork is cut into small pieces that are braised for a long time to create a savory braised meat sauce with bursting flavor. The taste is savory, sweet with a bouquet of fried shallots and garlic aroma!
Pre-order (Set) Braised Pork Rice
Order Tips
Get Free Delivery
---
Get free delivery if you spend min. of RM50 in one delivery! (Same Day, Same Delivery Time)
*Discount will be applied automatically upon check out.