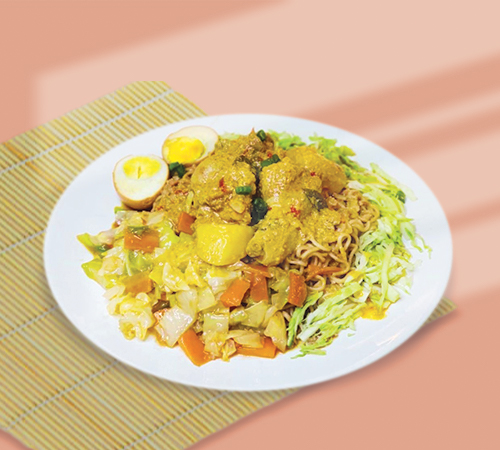 (Set) Curry Chicken Dry Noodles
Story
Curry Chicken Dry Noodles is served with egg, vegetables and Soup of the day/ tong shui. The meat is delicious, attractive in color, nourishing, and has a very good taste. It is a mouth-watering modern dish.
Pre-order (Set) Curry Chicken Dry Noodles
Order Tips
Get Free Delivery
---
Get free delivery if you spend min. of RM25 in one delivery! (Same Day, Same Delivery Time)
*Discount will be applied automatically upon check out.