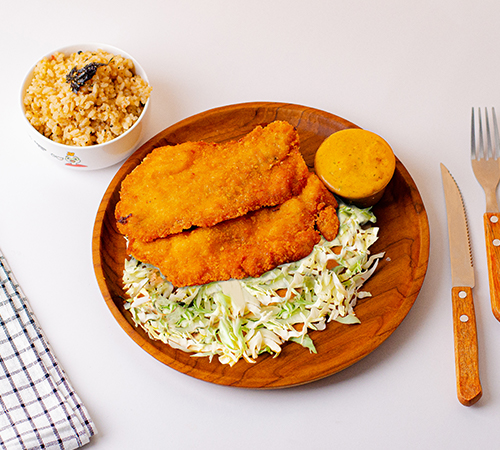 Spicy Mayo Katsu Chicken
Prepared by
Dip Dip
Brand kitchen powered by Hometaste
Rating
Story
Warning! Hot sauce ahead! Dip your Katsu Chicken into this Spicy Mayo sauce and prepare yourself for this hot yumminess to your mouth.
*Boneless deep-fried chicken chop served with Spicy Mayo sauce with choices of white rice or garlic rice.
Pre-order Spicy Mayo Katsu Chicken
Order Tips
Get Free Delivery
---
Get free delivery if you spend min. of RM50 in one delivery! (Same Day, Same Delivery Time)
*Discount will be applied automatically upon check out.