Wang's Noodles
Home-cooked Meals
Promotions
---
RAYAFEST
Enjoy 15% OFF
Min. spend RM25
Discount capped at RM 4
Period : 1st April 2023 00:00 until 30th April 2023 23:59
2 times redemption per user
Daily redemption limit
Valid for all products, individual use only, valid for discount items
Follow us on our social media channel
Want to know more about good food?
Join us at Hometaste Instagram for latest update & exclusive promotions!
Promo code
*Want to join us?
About Kitchen
---
| | |
| --- | --- |
| | Wang's Noodles |
| | Home-cooked Meals |
| | TTDI |
| | Chinese |
| | $$ |
| | |
---
Business Hours
Reviews from customers
---
Sandy Lim

20-Feb-2023

my daughter loved it. Portion is ok for us.

4

Aika Ohara

15-Nov-2022

Just like the beef noodle that I had in Taiwan. Soup taste and beef tenderness are perfect. Only the noodle portion is a bit less than I expected. I think I just have to place order with "add noodle" next time.

4

Janesacs

24-Oct-2022

It's yummy but the portion is small.

4

Zoe Chua

24-Oct-2022

special beef noodles ever, the soup is awesome, u will taste abit sour hope the beef portion can be more. added Ajitsuke Tamago, taste is different also

5

Joycemoi

14-Aug-2022

Being ordering this a few times and the recent one is a disappointment. The serving seems lesser than before and the taste is not as tasty as before. Checked with my other friends who were having the same meal and the feedback is the same. I think the main ingredient - yam has been reduced.

3

Chee Hong

01-Jul-2022

beef texture good, the taste really different, hope portion can bigger

5

Jason Tan

22-Jun-2022

taste good & very good packaging

5

Ivan

18-Apr-2022

Ordered add ons beef. I can't even get a full tendered decent piece of beef. All small pieces. Better not to add on . You will be disappointed

2

Beckham_shin

09-Feb-2022

taste was good but the ingredient given like shrimp, sotong are little. it is overpriced.

3

Beckham_shin

09-Feb-2022

taste was ok but again it is overpriced.

3

Jay Leo

09-Dec-2021

Taste is awesome, portion is good to me. Recommended.

5

Susan Teoh

03-Dec-2021

Very nice, soup is awesome, hope the portion bigger

5

Nelson Wong

23-Nov-2021

the noodles is different level with outside typical beef noodles, the soup taste is best, special add on the ajitsuke tamago is very special , will recommend my friend to try.

5

Alicia Cheah

17-Oct-2021

All time favorite! Very yummy yam rice..

5

LK

11-Oct-2021

Soup is tasty, but the cut of beef is disappointing - looks like all odd ends, can't find a descent piece of beef, eventhough I ordered with additional beef.

2

Richeewong

09-Jul-2021

Literally not your ordinary Bak Cho Mee! I am not able to find this dish anywhere in Klang Valley yet. The combination of ingredient is just nice. Decent portion and good taste. Recommended!

5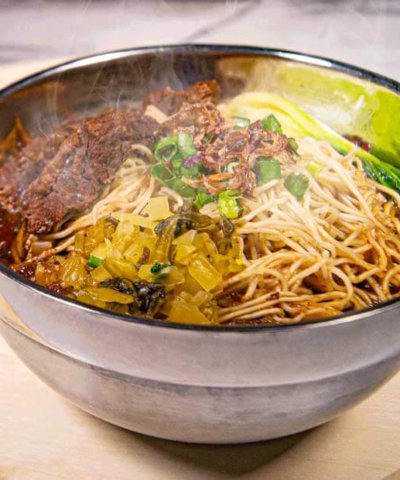 Beefy Spiced Broth, Tender Braised Beef Chunks served with Springy Egg Noodles tapped with Salted Vegetables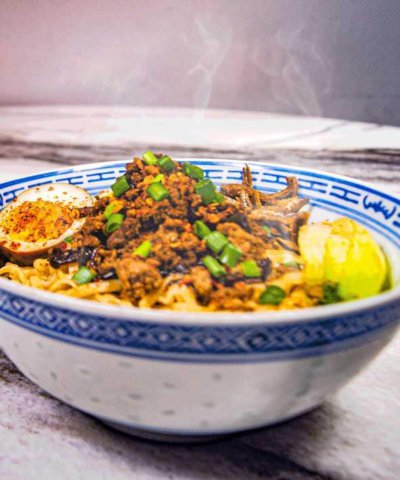 Minced Chicken Noodles Envelops in Luscious Sweet & Sour Ginger Vinaigrette Sauce Topped with Crunchy Ikan Bilis, Mala Chili & Ajitsuke Tamago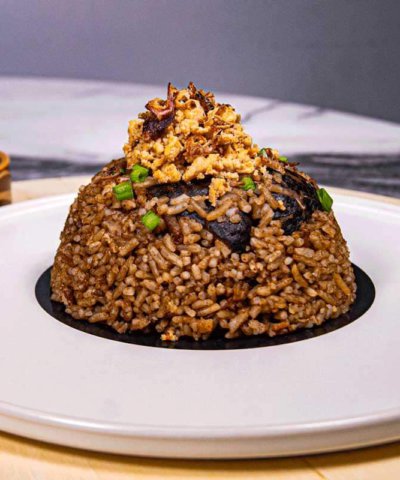 Rice is packed in flavor with Aromatics such as Shallots, Garlic, Dried Shrimp, and Dried Shitake Mushroom & Siamese Yam & finally topped with Garlic & Black Fungus Minced Chicken. To be served with our Seafood Broth.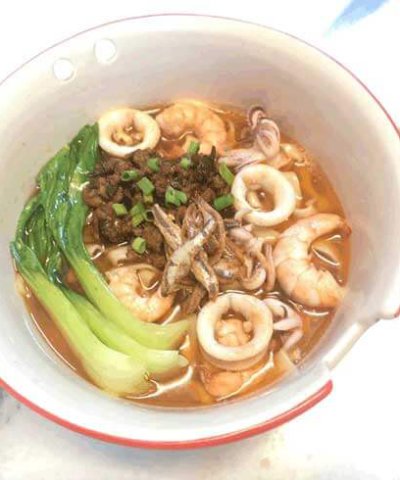 Proteins: Shrimp, Squid & Braised Minced Chicken with Black Fungus served in our Flavorful Seafood Broth.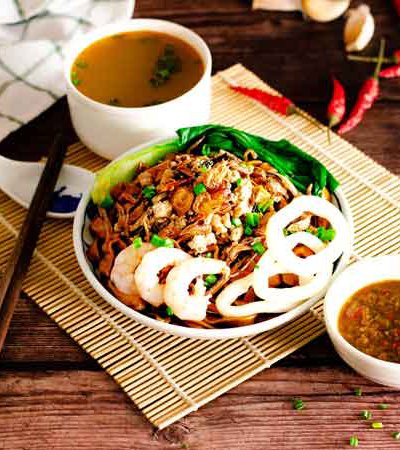 Proteins: Shrimp, Squid & Braised Minced Chicken with Black Fungus served in our Flavorful Seafood Broth.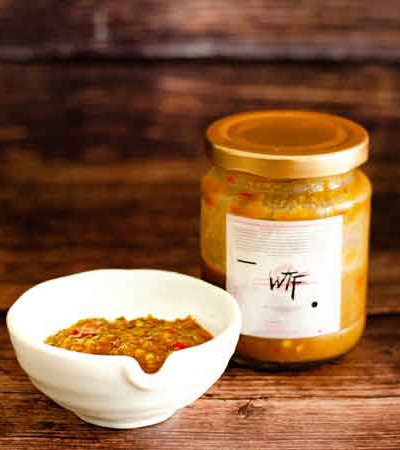 Our super Kaw Sambal Belacan contains no artificial preservatives, fresh ingredients & 100% homemade. It's spicy, tangy, salty & intensively jam packed with 4 different chilis now comes in 250g jar at RM15/jar only so add that extra kick to all of your other meals!