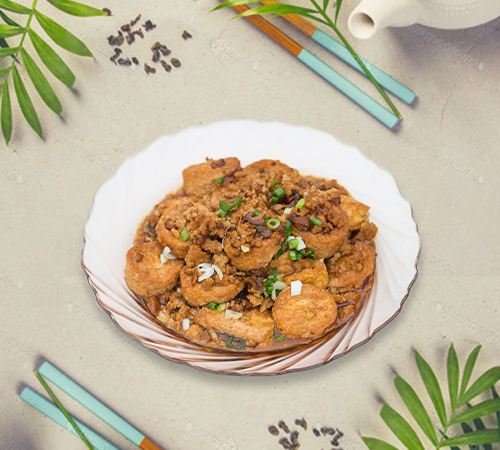 (A La Carte) Fried Tofu with Minced Pork (单点-豆腐肉碎)
Story
Tofu is one of the foods that is good for health and taste really good at the same time. The fried tofu is crispy on the outside but still soft and juicy on the inside. The combination of minced pork make the dish more tasty and healthy.
Pre-order (A La Carte) Fried Tofu with Minced Pork (单点-豆腐肉碎)
Order Tips
Get Free Delivery
---
Get free delivery if you spend min. of RM50 in one delivery! (Same Day, Same Delivery Time)
*Discount will be applied automatically upon check out.