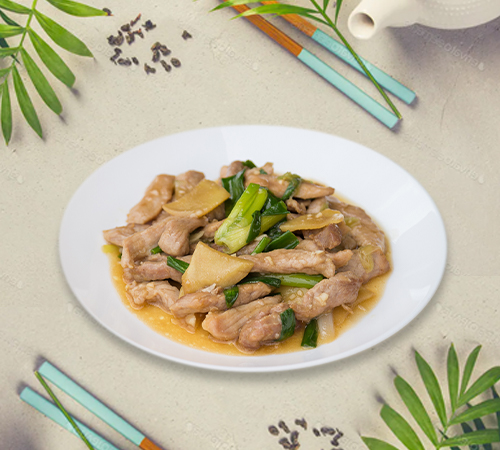 (A La Carte) Ginger Onion Pork (单点-姜葱猪肉)
Story
Ginger Onion Pork has a smooth and tendering texture. The aromatic ginger and onion plus a touch of fragrant oyster sauce in its marination provide the classic stir-fry flavour in both the smooth bouncy pork and fragrant thick gravy. It is very suitable to have it with warm rice or porridge.
Pre-order (A La Carte) Ginger Onion Pork (单点-姜葱猪肉)
Order Tips
Get Free Delivery
---
Get free delivery if you spend min. of RM50 in one delivery! (Same Day, Same Delivery Time)
*Discount will be applied automatically upon check out.