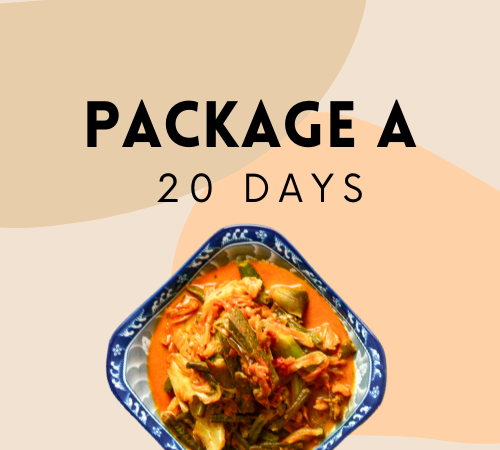 Package A (20 days)
Story
Package A, get As wherever you go in your life! It is bento style, with an accurate portion for 1 person at an affordable price. If you prefer '1 person 1 set' , definitely should go for this package.
📌 Package A includes: 1 bowl of rice, 1 vegetarian dish, 1 meat or fish, and 1 random dish of egg, tofu or Aunty Lau's handmade.
📌 You could pick delivery dates up to 5 and 20 days. Just click on the "delivery date" panel and choose the dates you want to eat Aunty Lau's home-cooked food. And on that day, all you have to do is sit back, relax and wait to eat~
*No cutleries provided. Please click "I need cutleries" at checkout page if you need cutleries.
Pre-order Package A (20 days)