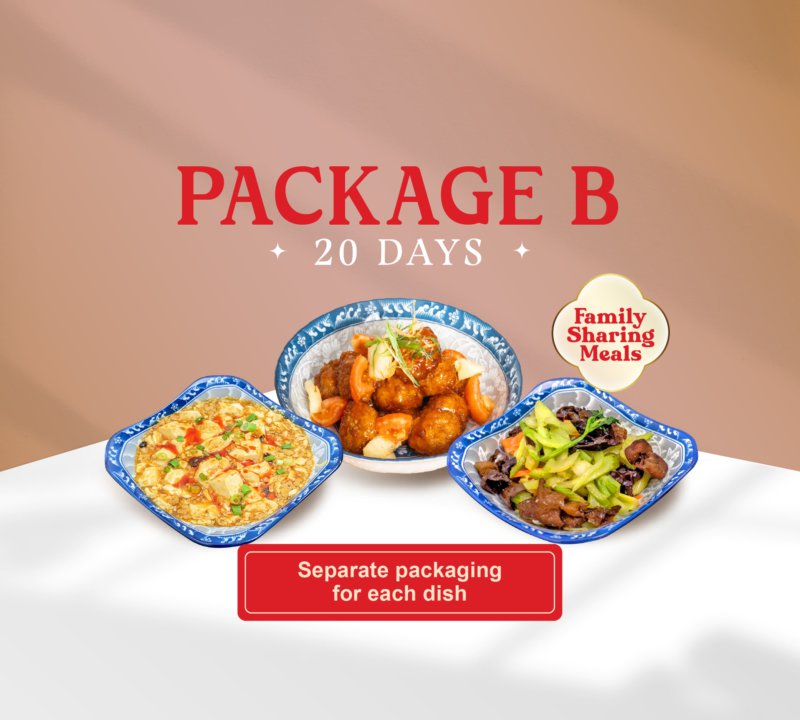 Package B (20 Days)
Story
Package B has a large serving size and it is suitable for families! The portion for this Package is just like how usually mummy prepared the dishes, and like how it served in Chinese restaurants, share together! This package is suitable for families.
📌 Package B includes 1 vegetarian dish, 1 meat or fish, and 1 random dish of egg, tofu, or Aunty Lau's handmade. Excludes rice but it comes with Aunty Lau's Traditional Chinese Soups to warm your soul (Once a week).
📌 You could pick delivery dates up to 5, 20 days, and 40 days. Just click on the "delivery date" panel and choose the dates you want to eat Aunty Lau's home-cooked food. And on that day, cooking is not a matter for busy moms, just leave it to Aunty Lau!
Same menu for lu

nch & dinner, If need different menu, please contact customer support at Whatsapp +60 3-8605 3508 (Is landline but we have Whatsapp)*

No cutleries provided. Please click "I need cutleries" at checkout page if you need cutleries.
Pre-order Package B (20 Days)