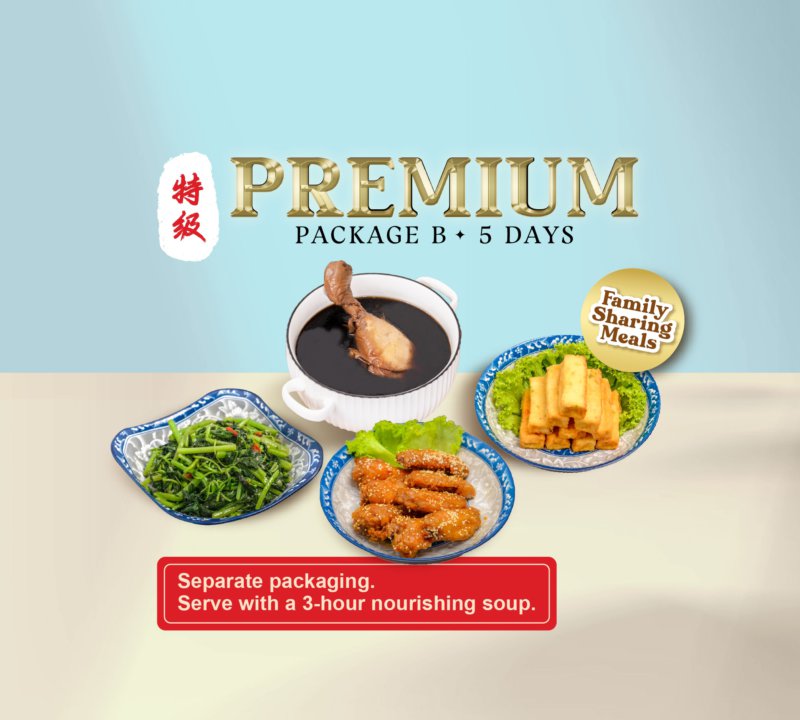 Package B Premium (5 Days)
Story
Package B PREMIUM, the family package with larger serving size that include three dishes + one healthy nourishing soup! With the right and premium ingredients, soup can be truly healthy dish with multiple nutritional benefits.
Package B PREMIUM includes 1 vegetable dish, 1 meat or fish, and 1 random dish of egg, tofu, or Aunty Lau's handmade with a healthy nutrition soup. For each day of the meal, we have matched a soup with great care! *Do take note that this package excludes rice*
You could pick delivery dates according to the number of days included in the package(5 or 20 days). Just click on the "delivery date" panel and choose the dates you want to have your meal. After choosing the dates, all you have to do is sit back, relax and we will deliver to your doorsteps
*Same menu for lunch & dinner
*Delivery date must be booked within three months of the date of purchase.
*No cutleries provided. Please click "I need cutleries" at checkout page if you need cutleries."
Pre-order Package B Premium (5 Days)