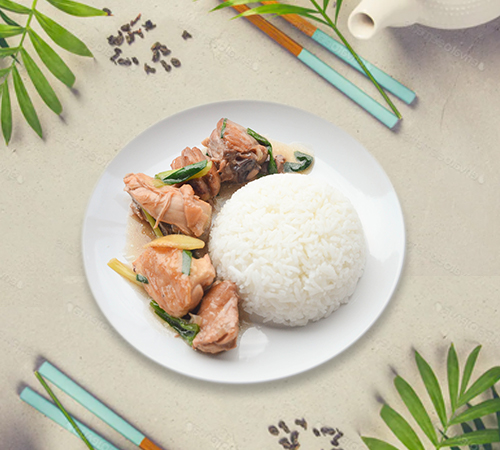 (Set) Ginger Onion Chicken Rice (套餐-姜葱鸡饭)
Story
Ginger Onion Chicken is a traditional Chinese dish that is made of ginger, onion, and Chicken. The sticky and sweet sauce paired with finely chopped fresh ginger, soften onions and chicken is served with rice.
Pre-order (Set) Ginger Onion Chicken Rice (套餐-姜葱鸡饭)
Order Tips
Get Free Delivery
---
Get free delivery if you spend min. of RM50 in one delivery! (Same Day, Same Delivery Time)
*Discount will be applied automatically upon check out.