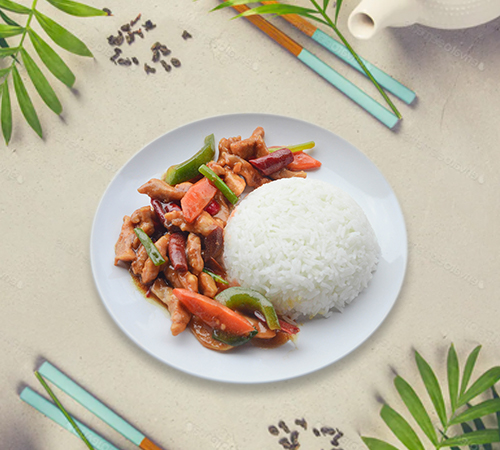 (Set) Kung Pao Pork Rice (套餐-宫保猪肉贩)
Story
The taste of Kung Pao Pork is spicy but very tasty. The addition of zucchini and bell pepper balanced the flavor of this dish and make the texture even better. It comes with a bowl of rice.
Pre-order (Set) Kung Pao Pork Rice (套餐-宫保猪肉贩)
Order Tips
Get Free Delivery
---
Get free delivery if you spend min. of RM50 in one delivery! (Same Day, Same Delivery Time)
*Discount will be applied automatically upon check out.