Its Mid-Autumn Festival is coming around of corner. This festival also commonly known as the Mooncake Festival, the roundness of the moon represents the reunion of the family in Chinese minds.
Do you know Mooncakes are the most representative food for the Mooncake Festival? It is because their round shape represents the moon and sweet flavor brings joy to the family. Family members usually gather around and cut a mooncake into pieces and share its sweetness.
It is one of the few most important traditional Chinese festivals in the Chinese calendar, families will have a home-cooked dinner together on the evening of the Mooncake Festival.
This year, one of our Home chefs Aunty Lau ( 劉進廚房 ) decide to do a small giveaway for her VIP customers! She would like to giveaway a homemade mooncake set for her customers especially those who support her always and enjoy her home-cooked food.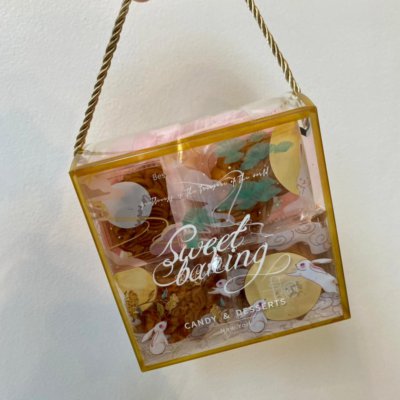 The Homemade mooncake gift box is included :
4 pcs classic homemade mini mooncake
It consists of 1pc lotus mooncake, 1pc red bean mooncake, 1pc coffee mooncake, 1pc matcha mooncake, and 1set packaging with card
Enjoy the best home-cooked meals in town with a homemade little mooncake set from Aunty Lau.
How to get our FREE homemade mooncake? You may check the conditions as below! Limited mooncake set available only.
Terms and conditions: 
It is applicable for Aunty Lau Brand only.
Buy/Renew Package A/B 5 days or and above.
Open to dinner all pax only. 
A limited quantity is available, while stock lasts.
Order preferred date: 6/9/2021 – 16/9/2021.
The delivery date will be on 18/9/2021 (Saturday).
T & C apply.
Order now