Shoppe Pay is working with Hometaste to bring daily cashback up to RM3!
We want to continuously give you happiness even after the Chinese New Year celebration ended!!!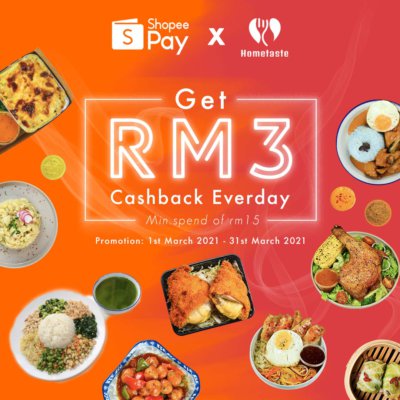 Get rewarded by us with an RM3 cashback daily with a minimum spend of as low as RM15 using Shopee Pay while ordering from HomeTaste.
The cashback promotion will be valid till 30 June 2021. So, don't hesitate and just order our home-cooked food from us!
You can get cashback every day! Everyday! Everday! Mari lah~~