So you want to go back to the office during this pandemic? Even if the cases are still considered incredibly high in Malaysia?
So you've got your mask, and hand sanitizer in your bag. you have prepared by learning about safe physical distancing, hand washing, dealing with contaminated surfaces, and keeping away from crowds. But there's much more to prepare for before returning to the office.
As we start to cautiously step out of lockdown, what can we do to prevent COVID-19?
Experts advise trying not to go out for taking away your lunch during peak hours. What are we gonna eat if we don't go out?
Aunty Lau is here for you! We will prepare authentic Chinese Home-cooked food for your hectic day and guess what?! Our reward points for redemption of the exclusive Aunty Lau tote bag collection and RM 8 premium vouchers are waiting for you!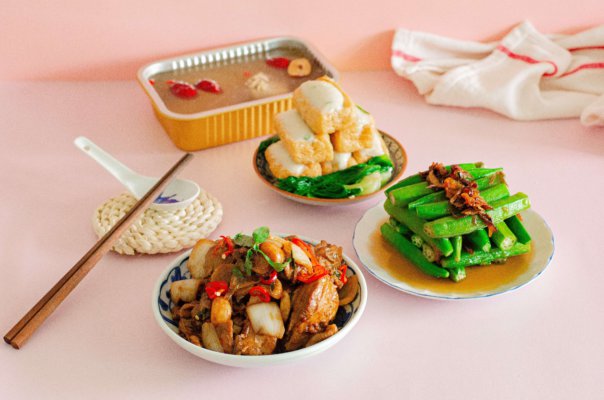 Check it out what to do for the next steps:
How to redeem rewards?
Renew any Aunty Lau DINNER package
Applicable for both Package A and B
Open for all pax (1 pax or any above)
REWARDS:
1x unit of Canvas Bag – 2 points
1x unit of RM 8 Voucher – 8 points
POINTS:
5 days Package A/B – 1 point
20 days Package A/B – 5 points
40 days Package A/B – 8 points
Terms and Conditions:
Customers are required to send the bank receipt or ordering details (if renew via website) and mention the respective rewarded points for recording purposes to +603-86053508.
Campaign period: 1st October until 31st July 2022
Kindly follow the steps as mentioned, or else you won't be entertained. Thanks for your collaboration!
Not valid for first-time purchasers.
Canvas Bag will be delivered together with the meal delivery the next day.
RM 8 voucher expiry date: 31st July 2022.
First come first serve, while stocks last (Canvas Bag).
Points are collected based on the package as mentioned.
The points can be accumulated and to be used within the campaign period & will be expired right after the campaign ended.
Points are non-transferable and cannot be resold, or exchanged for cash.
Lauhomecook reserves the right to amend this campaign at any time.
Check out Aunty Lau Kitchen