What do I do if my payment has failed?
Oh no! My transaction has failed ☹ What do I do now?
Don't worry! We have got you covered for this. Just 2 simple steps to pay for your order and leave the rest to us.
In line with the Restriction of Movement Order by the Malaysia government as a preventive measure towards the 2019–20 coronavirus pandemic (COVID-19), we encourage our customers to choose cashless payment method. With this, we can practice social distancing and contactless delivery, reducing the chance of interpersonal contact and minimize risk.
How it works?
To view your orders that has yet to be paid due to failed payment through payment gateways(iPay88 or senangpPay), hover your mouse cursor over to the profile icon on the right upper corner of the page. A drop-down list of menus will appear, click on the "Orders" choice to view all past orders including the ones that have failed to be paid.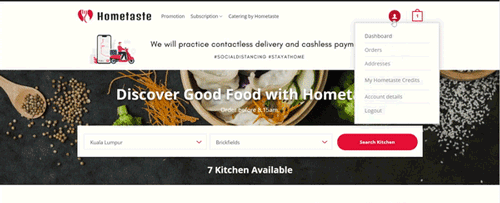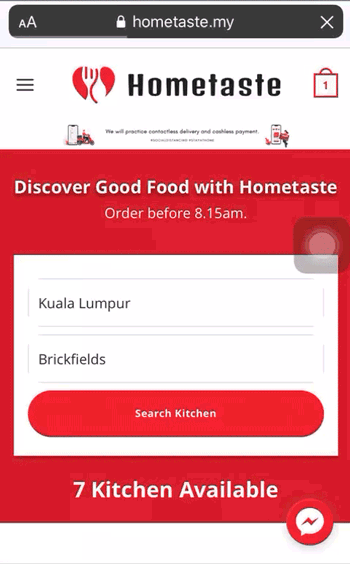 Pending Payment
The order that has failed to be paid will be under "Pending payment" status with three button choices under the "Action" section. If you would like to proceed the order, click on the "Pay" button. You will be redirected to the checkout page for you to review your order. Once done reviewing your order, select your preferred payment method and proceed with checking out.
Cancel order
If you would like to cancel the order, you can do so by selecting the "cancel" button. Proceed to main page to continue ordering your lunch for tomorrow! But, don't forget to let us know where you would like our rider to leave your food at the remark section.
Processing
Your order shall be under the "Processing" status after payment has been made which also means that your order has been confirmed. Now sit back, relax, and enjoy your meal when its delivered. Our rider shall ring your doorbell or call you when your food has arrived.
Order Lunch Now